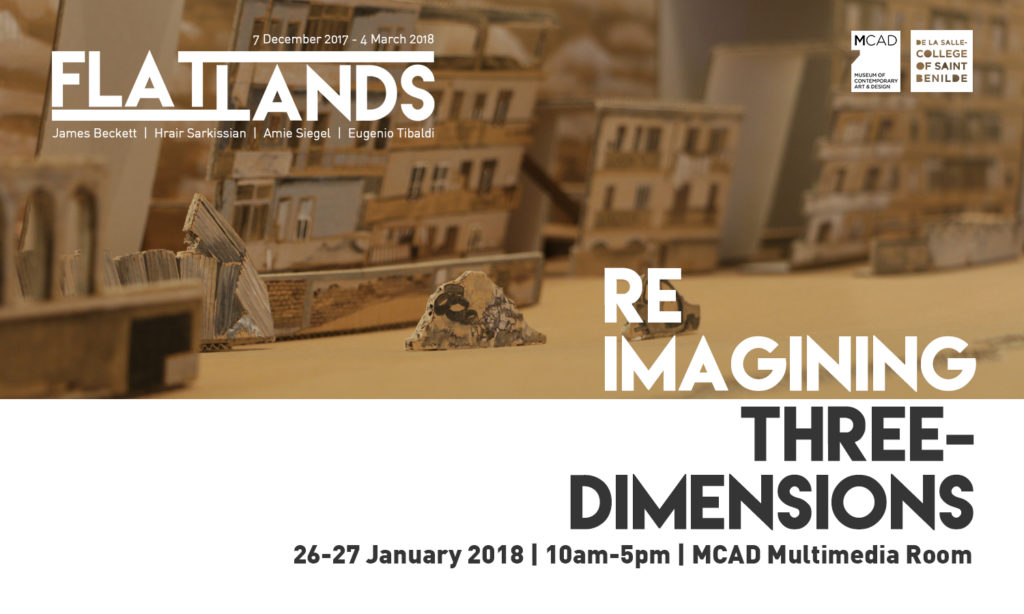 On 

January 26

, a workshop on making pop-ups will be facilitated by Manuel Dacanay of DLS-CSB's Industrial Design Program. From 

10am-5pm

, participants will be making a pop-up cityscape and will have a chance to create one with a computer program and a cameo silhouette cutter provided by bigpixgraphics.
A chance to try out AR/VR games and apps that work on the principles of pop-up and feature immersive storytelling will be provided on 

January 27

. DLS-CSB's Interactive Entertainment and Multimedia Computing team will be on hand to guide participants through the games and/or apps, and give a workshop on AR/VR storytelling.
These activities are part of the public programs for the ongoing exhibition Flatlands.  Pre-registration is required.  For more information, call 2305100 loc 3897 or email mcad@benilde.edu.ph