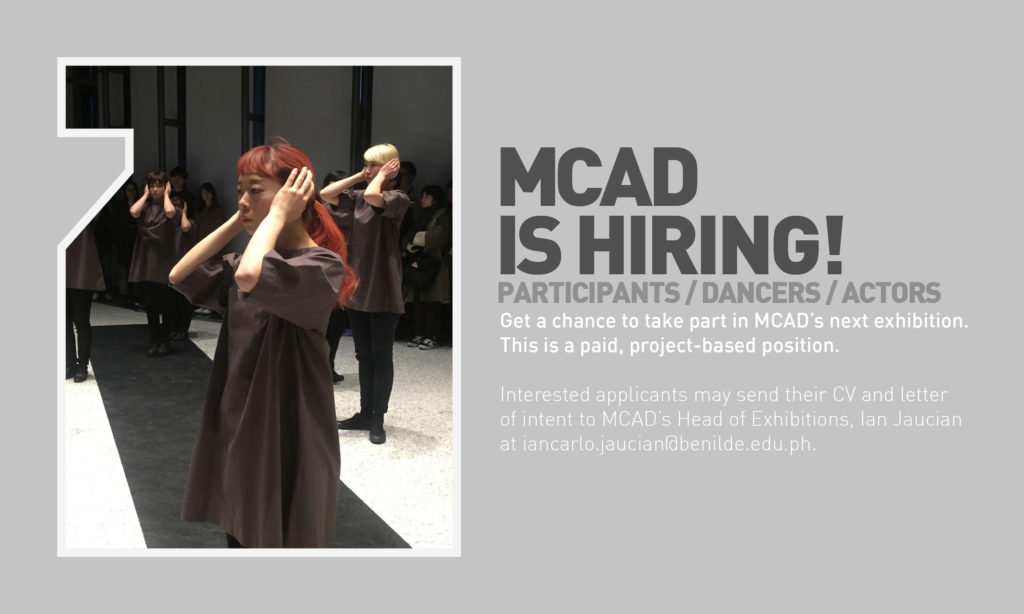 The Museum of Contemporary Art & Design (MCAD) is looking for female actors, dancers, or interested participants to work with artists for its upcoming exhibition, Re-enactments. This is a paid, project-based position from 13 July to 10 September 2017.
Applicants must have a background in dance, performing, or performance arts.
Performance details:
The choreographed performance is composed by artists Gabriella Mangano and Silvana Mangano
Each performance is around 10-15 minutes
Performance schedule:
13 July to 10 September 2017
3 performances from Tuesdays to Saturdays (11am / 2pm / 5pm)
1 performance on Sundays (11am)
Dancers are free to leave the museum in between performances
Interested applicants may send their CV and letter of intent to MCAD's Head of Exhibitions, Ian Jaucian at iancarlo.jaucian@benilde.edu.ph.
Deadline for applications is on 31 May 2017.
---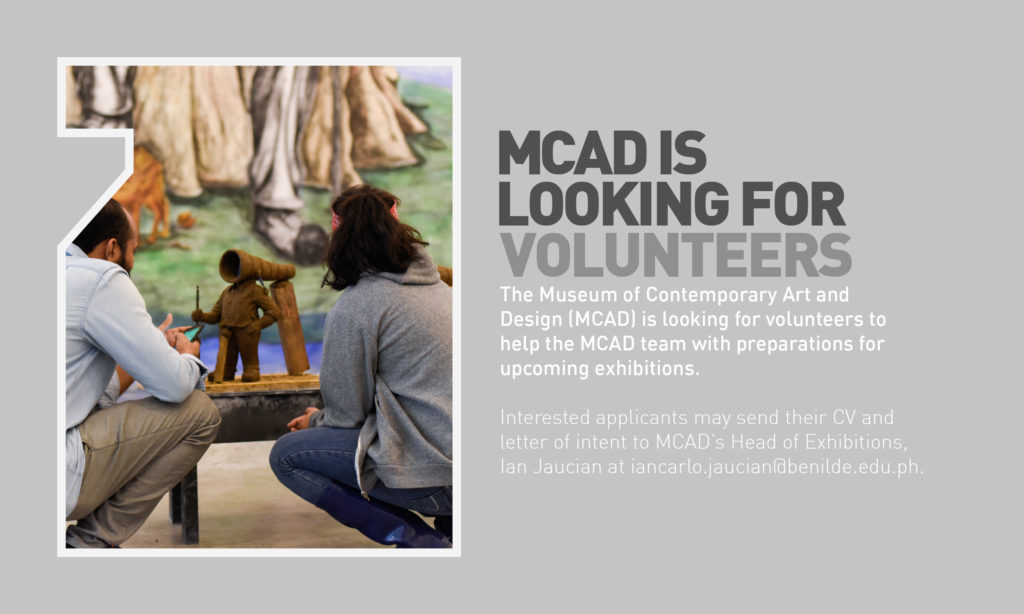 Ever wondered what it would be like working in a museum? Have an interest in art production and research? We'd love to have you on our team! We have a lot of work to do in preparation for our upcoming exhibitions and are looking for dependable volunteers with an interest in art!
Internships are also available at MCAD for school credit. Email us for more information.