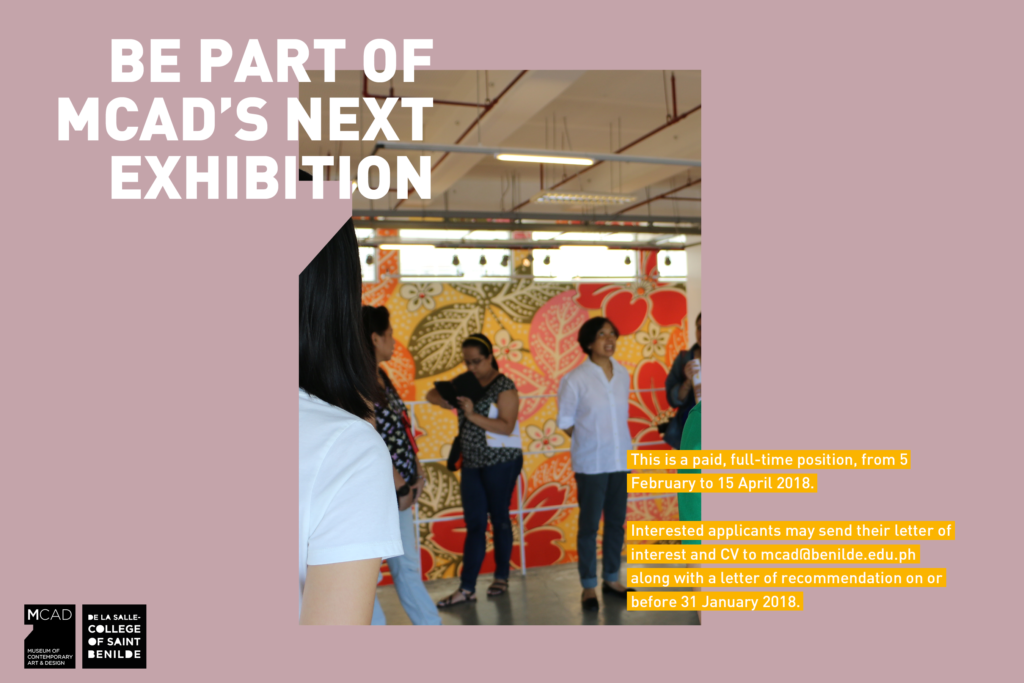 MCAD is looking for a project manager who will work closely with its curatorial team for an upcoming exhibition. Responsibilities include, but not limited to:
Report for duty, at least forty (40) hours a week.  Flexibility is necessary.
Create and implement a timeline for all activities and preparations required for completion of the project.
Execute research independently on and off-site as needed.
Create a list of deliverables.
Monitor the deliverables in terms of their timeliness, quality, and update supervisors on a regular basis.
Coordinate the meeting of the deadlines and the delivery of outputs based on the instructions of supervisors.
Report directly to MCAD Director and MCAD Head of Exhibitions.
Interested applicants may send their letter of interest and CV to mcad@benilde.edu.ph along with a letter of recommendation on or before 31 January 2018.