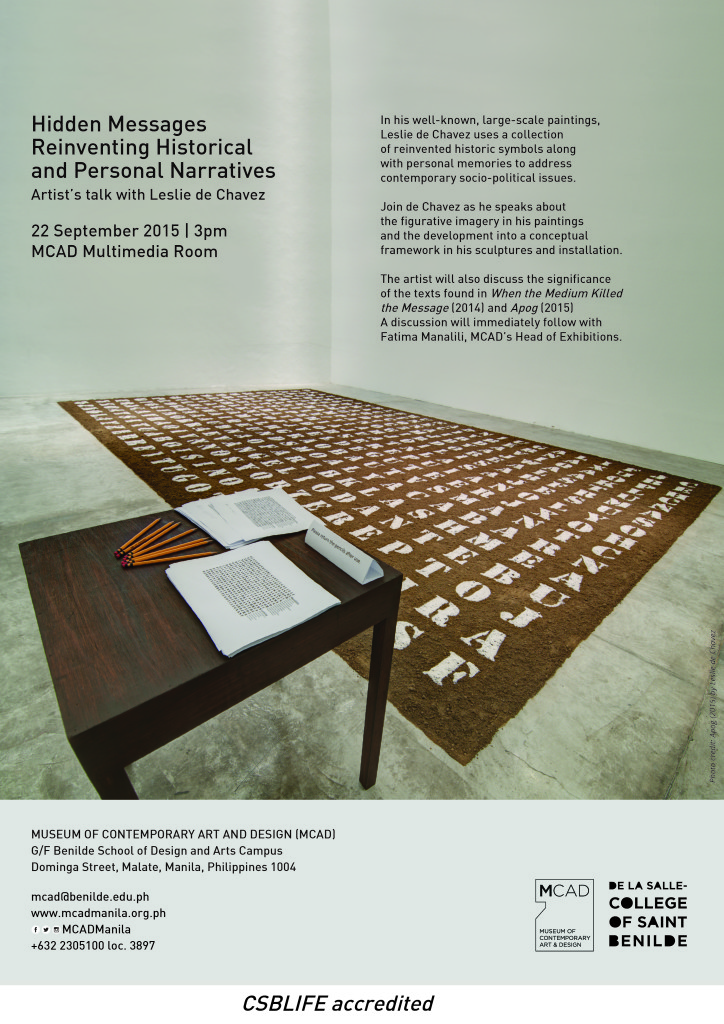 Join us for a talk with de Chavez this Tuesday, 22 Sept 2015 3pm at the MCAD Multimedia room as he speaks about the figurative imagery in his paintings and the development into a conceptual framework in his sculptures and installation.
The artist will also discuss the significance of the texts found in When the Medium Killed the Message (2014) and Apog (2015). A discussion will immediately follow with Fatima Manalili, Head of Exhibitions. MCAD had the chance to catch up with Leslie for a few questions about his previous and current works just before his talk .
de Chavez is one of the artists in MCAD's exhibition, The Vexed Contemporary. This talk is free and open to the public.