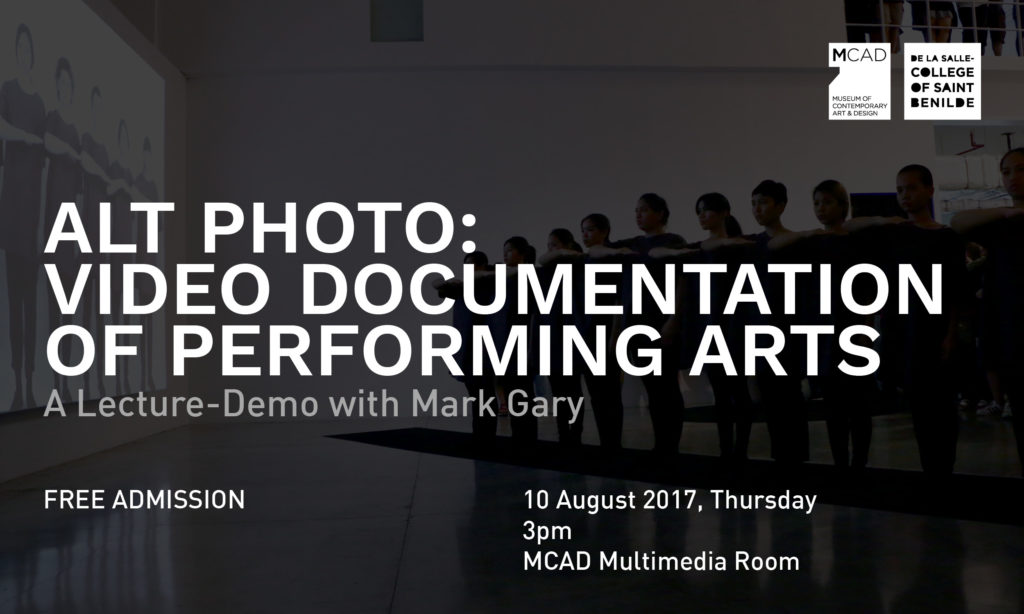 Alt Photo: Video Documentation of Performing Arts
A Lecture-Demo with Mark Gary
10 August 2017, 3pm
MCAD Multimedia Room
Register here to join this talk
Performance is ephemeral in nature and documenting this is one way of having a trace of it. Ways to document and display performance art includes photography, video, audio recordings and other electronic media. While documentation will never be the same as the live performance, it contributes to our understanding of the performance and often intrinsic to the works themselves.
MCAD has invited director and cinematographer Mark Gary to conduct a lecture-demo which discusses the use of video in the performing arts in: video documentation for promotion, video archiving, employing video as part of the performance, and using a video as a substitute of the live performance to reach a larger audience.
The lecture is free and open to the public as part of the public programs for MCAD Manila's current exhibition, Re-enactments.
---
Mark Gary has extensive background in working for television and several award-winning music videos, short and feature-length films.