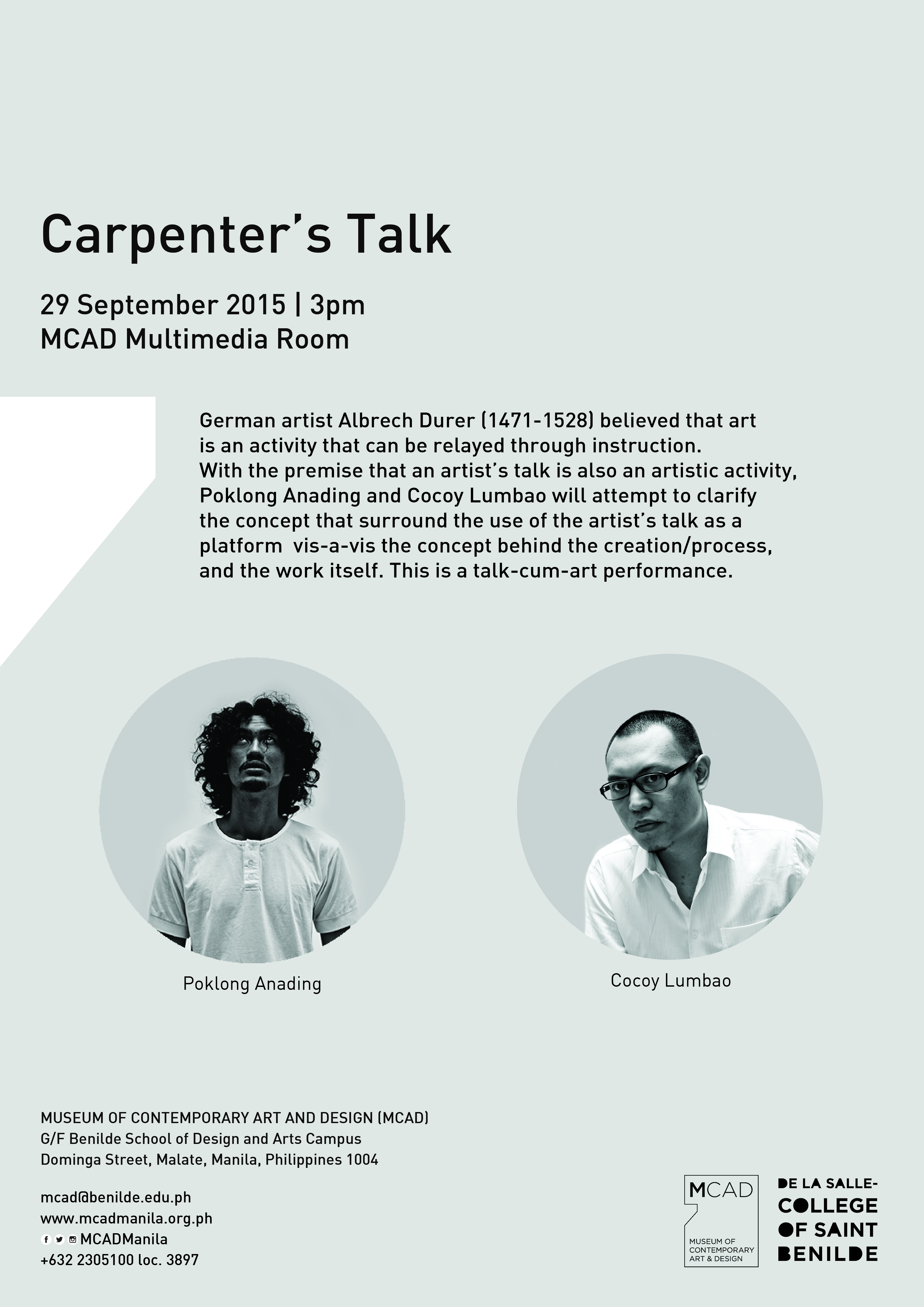 Meet two of the artists from The Vexed Contemporary!

Carpenter's Talk happening tomorrow! This talk-meets-art-performance by Poklong Anading and Cocoy Lumbao is at 3 pm on Sept. 29, 2015 at the MCAD Multimedia room.

This talk is free and open to the public. For students of DLS-CSB, the talk is CSB LIFE accredited.